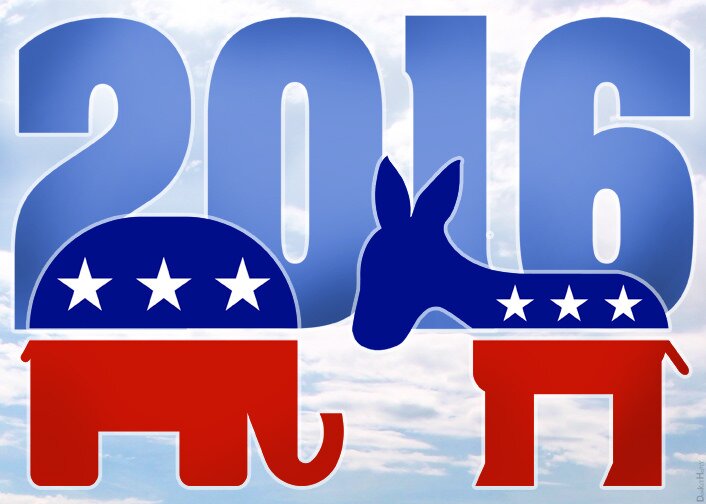 Maybe you're following the 2016 presidential race, maybe you're sick of hearing about it. Regardless of where you fall on the political spectrum, it goes without saying that it is impossible to avoid the in-your-face political climate that comes with a modern day presidential election… unless you don't own a TV, computer or smartphone.
In a recent Politco article, tech and culture writer Nicholas Carr poignantly states "our political discourse is shrinking to fit our smartphone screens." And, while the PDO (public display of opinion) via social media now feels like the everyday norm, it's important to recognize the paradigm shift in modern day politics occurring as a result.
The point of this article is not to lecture you about politics, but rather to emphasize the immense power of modern day social media (for better or for worse) as the quintessential platform for getting a message across - be it the message of an individual, a politician or a business.
Think about it. Prominent social media has been around for a little over a decade now – long enough for it to feel… normal. But, the United States has only experienced two presidential elections since the rise of platforms such as Facebook and twitter. To say the 2008 and 2012 elections experienced a different political process due to the rise of such social outlets, would be an understatement.
The "Facebook Election"
Thomas Jefferson saw opportunity in newspapers to win the election in 1801. John F. Kennedy is famously known for his unique understanding (at the time) of television and, if utilized properly, its power to help him beat Nixon in 1961.
Before 2007, Senator Barack Obama had virtually no brand recognition beyond the readers of his two published books: Dreams From My Father and The Audacity of Hope. Within a year he drew a massive slew of support, with a record-breaking amount of young voters, largely in part for one reason: he harnessed the potential of social media, and "broke the internet," so to speak.
In terms of firsts, President Barack Obama will not only go down in history as the first African American president, but the first candidate who leveraged social media and used it to win: the reason 2008 has been dubbed by political scientists as "the Facebook election."
If you don't believe us, just take a look at the numbers:
2008:
35% of Americans said they'd watched online political videos in 2008 – three times as much as in 2004
Voter turnout increased by 5 million people in 2008 since the 2004 presidential election
Young voter turnout (18-29) increased by approximately 17% in 2008 from the previous election
During the presidential election, Barack Obama had 380% more supporters on both Facebook and MySpace than John McCain, and 240 times more followers on twitter
During the presidential election, Barack Obama had roughly 1,500 more videos uploaded to YouTube than John McCain, with 905% more viewers
In 2012, the trend not only continued, but grew:
Barack Obama had roughly 300% more Facebook shares than Mitt Romney
51% of social media users used social media to learn more about the presidential candidates during the election
Mitt Romney's "binders full of women" remark earned its own Facebook page titled 'Binders Full of Women,' garnering over 280,000 likes
Voters redefined which social issues were talked about in the mainstream media, according to trending topics on social media such as women, jobs, Lybia, and "the 47%."
Obama spent 10 times more than Mitt Romney on social media
Upon winning the election, Barack Obama posted this photo* with the caption "Four More Years," which earned over 4.4 million likes, becoming the most "liked" photo ever on Facebook:

Obama's campaign strategy to reach young and minority voters via social media proved quite effective. The social media statistics from the 2004 and 2008 elections are probably largely responsible for the candidate surge on various platforms in the current 2016 presidential election. Every candidate is campaigning on major platforms such as Facebook and twitter, and almost all of them have established a presence on outlets such as Snapchat and instagram, as well.
According to a Huffington Post article, recent polls have found that 41% of young people (15-25) have engaged in some form on online political discussion, and roughly one third of 18-24 year olds said that reading a political post on social media would impact their vote.
It goes without saying that the pertinence of social media in a presidential election has risen drastically since 2004. A whopping $1 billion will be the total spent on digital media campaigning this election; roughly 5,000% more than the $22.25 million spent in 2008 (and we saw what that could do). While this still doesn't come close to the roughly $9 billion that will be spent on broadcast ads, the gap is expected to shrink by 2020.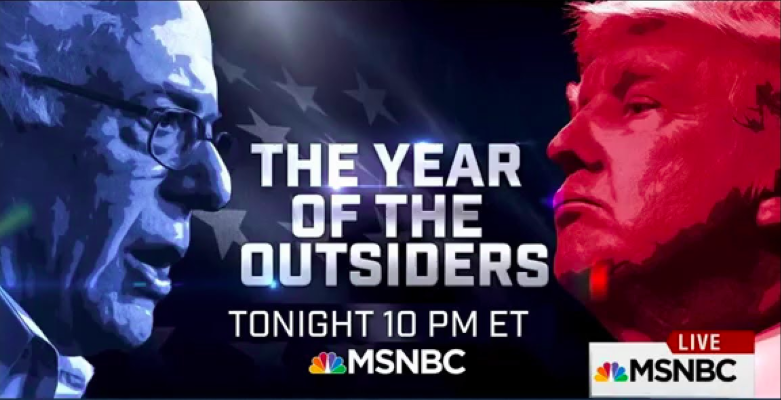 Could the advent of social media in politics be responsible for the rise of the "anti-politician," such as Bernie Sanders and Donald Trump? Would either of these candidates have stood a chance eight years ago, or even four years ago?

Beyond being a major campaign advertising opportunity, social media gives a voice to the people where mainstream politics used to be the dominant message-force. It could be why the "anti-establishment candidate" is such a popular trend in the 2016 presidential election.
It may be too soon to say, but there is one thing we've seen for certain last week in Iowa and last night in New Hampshire: an overwhelming record number of young voters showed up to caucus and vote in the primary – allowing Sanders and Trump to surge in the polls, and lead their respective parties into Super Tuesday.

2016 may very well be the year that social media changes everything.
*2nd photo courtesy of Barack Obama official Facebook page.