Summit County Startup Weekend concluded last Sunday, November 16, marking the third time the startup initiative has been hosted in the area.
The Startup Weekend took place over the course of three days at EVO3 and Elevate co-working spaces off Main Street in Frisco. With over 65 attendants, more than 20 initial business pitches and six finalists, the weekend was another big success for the local startup community.
In a Facebook post, Summit County Startup Weekend organizer Lindsey Stapay referred to the event as a, "[…] grassroots, soul digging and passion driven roller coaster […]." For many new participants, that's exactly what it was.
Although Startup Weekend is an international organization hosting events all over the world, the ones held in Summit County are one of a kind. With such a booming tourist economy, the leading local industries tend to fall somewhere in the realm of hospitality and real estate. Startup events present a break from the norm: a new and exciting opportunity.
"The common theme of people who attend Summit County Startup Weekend is a desire for some sort of career outside of the ski bum industry," said EVO3 owner Aaron Landau, who also played a big role in hosting and organizing the Startup Weekend's events.
Fostering a local tech and startup movement like that of Denver or Boulder in Summit County is a horse of a different color, but these types of startup events help encourage locals that innovation and technology may very well be the next major industry coming to Summit County.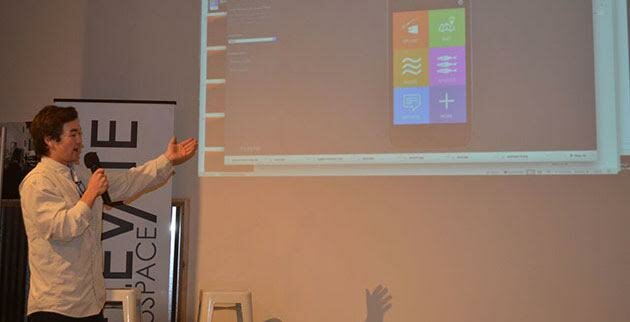 In fact, one participant who shared this sentiment is our very own website designer, Shamus Lahman. Initially attending as a spectator, Lahman decided last-minute during the Friday night pitches to give his own business idea "Fish Conserve," a shot.

"I thought of this idea at the beginning of the week and I pitched it Friday night," Lahman said, whose idea ended up winning third place.
Fish Conserve will be a non-profit crowd sourcing application that helps federal and state conservation efforts by allowing fishermen to track fish populations and environmental and ecological statuses in the app. It will also include a social media component, in which fishermen can log and track each others catches, tag which rivers they're on and earn badges – all without giving up their geo-specific locations.
"I kept looking for holes and problems with my idea, but the whole startup community and people running the event are so supportive they motivated me to find a way to do it," Lahman said. "I owe a special thanks to EVO3, Elevate and Imagine That."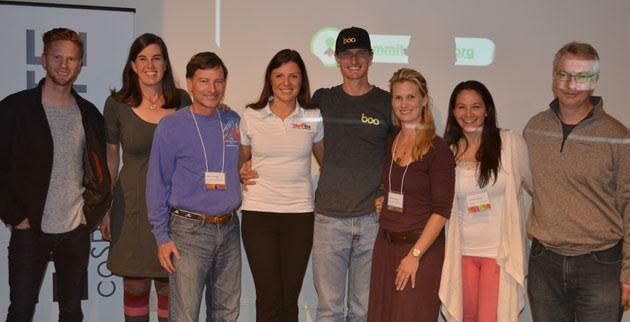 Imagine That CEO Tom Fellner is also a big proponent of the event, and participated as a coach throughout the weekend.
"Until they see it firsthand, people really don't understand the ability these Startup Weekends have to launch even the most undeveloped idea into a real business," Fellner said. "It's incredible."
Lahman, who has already begun developing the Fish Conserve application and business model, is just one example of several Startup Weekend participants who have brought an idea to life and turned it into a functioning, profitable organization.
Imagine That has been a strong supporter of Summit County Startup Weekends for the last two years. We are committed to fostering a local atmosphere where creators and developers can come together and not only bring new ideas to life, but grow them into the foundation of our local economy.
The beauty of these events is that startup ideas can start off in a fairly undeveloped, rudimentary stage during the initial pitches. The 54 hours that follow are designed to fast track and whip those ideas into launch-ready shape. It's a model we've seen work each time Startup Weekend has come to Summit County – and one that will continue to thrive as local entrepreneurs continue to foster an innovative and creative, local environment.