It's no secret that Google is the goliath of search engines. There are over 100 billion searches on Google each month, and more than half of those come from mobile devices. Google is so engrained in our everyday life that we keep it in our pockets and at our fingertips 24/7. Think about it: when you're trying to remember the name of that song you just heard on the radio, or you're trying to find the best sushi bar in town, or you're curious about how many stars are in the Milky Way Galaxy, do you check the library? Ask a friend? Consult an encyclopedia? No - you Google it. Google has become such a monumental part of our culture, that the noun itself has become a bonafide verb.

Even so, we bet you aren't aware of even half the tricks Google has up its sleeve. Here are ten of our favorite!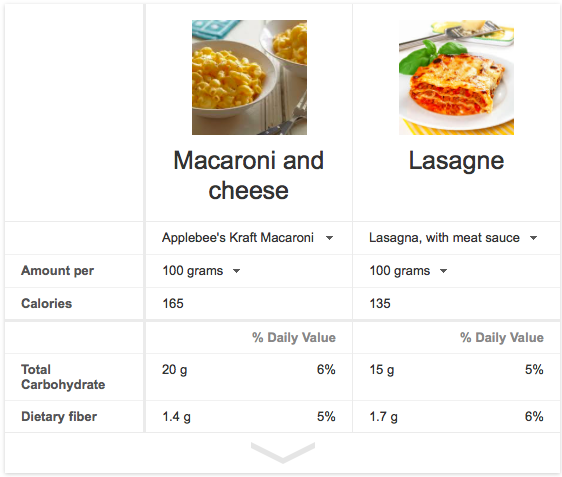 Compare Food
Not sure what to eat for dinner tonight? Compare two meals side-by-side by. Just type "macaroni and cheese vs lasagna," (or the two meals of your choice) into the search bar, and Google will give you a comparison of everything from calories and carbs to vitamins and fat content.
Play Zerg Rush, PAC-MAN and Atari Breakout

You probably don't need another reason to procrastinate at work, but if you have time for a five minute break, type "Atari Breakout" into Google image search, and "Pacman" or "Zerg Rush" into regular Google search. Spend a few minutes playing a vintage game, and watch Zerg Rush chew up search results!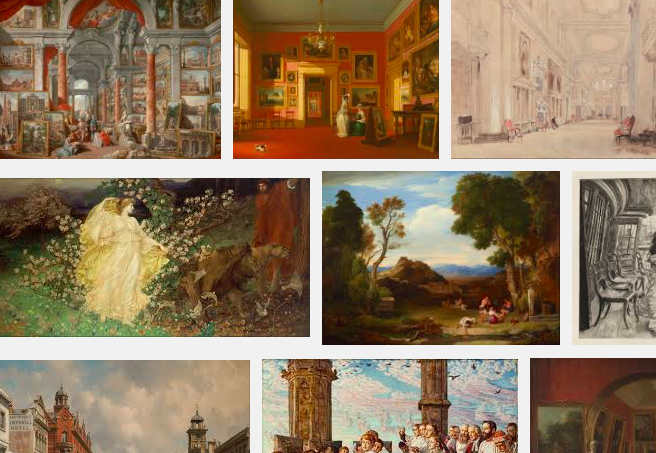 Turn Your Office into an Art Museum
The Google Art Project allows you to view hundreds of thousands of high-quality photos from artwork all over the world. Explore international galleries, and even compile a user gallery of your favorite pieces! Journey through the Museum of Fine Arts in Boston, the Auckland Art Gallery in New Zealand and The Louvre in France, all from the comfort of your office chair!
Travel Through Space and Time…
Thanks to Google Sky, you can travel across millions of lightyears exploring the far reaches of the universe with the click of a mouse. Google Sky utilizes images from NASA Satellites and the Hubble Telescope so you can access millions of galaxies all from your computer screen. Google Sky also comes equipped with descriptions and podcasts, so you know exactly what you're looking at.

…And Middle-Earth!
Powered by Google and Google Chrome, the Middle-Earth experiment was initially designed to celebrate The Hobbit movies. The highly interactive site allows you to play through famous battles, follow character story lines, enjoy clips from the films and explore the entire map of Middle-Earth. Nerds-be-ware, this site is sure to eat up hours of your day!
Search Within a Sub-Par Website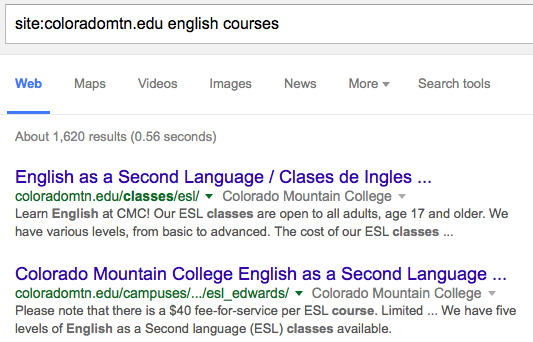 Sometimes, older or poorly constructed websites contain a search function that takes you back to Google or Yahoo search, or simply doesn't exist at all. This can be especially frustrating when you need to find something within a specific website, say, specific course information on an outdated college site. Before you spend hours digging through several pages, type "site:example.com search phrase," into Google search. Doing so will only populate results from the site you want to search within.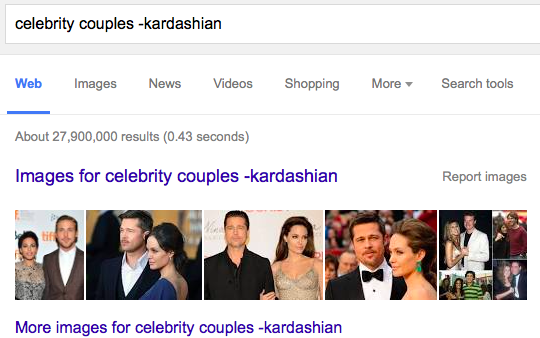 Use it to Omit Info From Specific Searches
Is it even possible to search for ANYTHING on the internet these days without something Kardashian/Jenner related inundating your search results and computer screen? If you can't seem to garner search results without something totally irrelevant polluting your results, omit whatever it may be by typing your search phrase into Google, followed by "-Kardashian" (or whatever your omitted term may be). This will save you from sifting through additional results, and much annoyance.
Teach an Old Dog New Tricks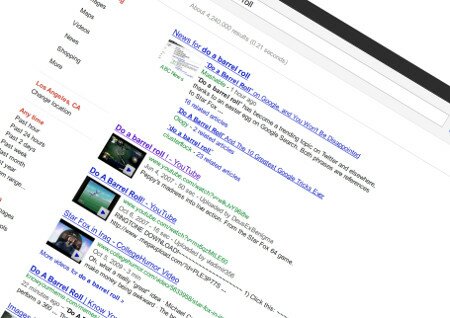 Google doesn't simply exist to help us find things we're looking for – it's here to entertain us, too! Though a totally useless tool, trick your unsuspecting friends by typing phrases like "tilt," "do a barrel roll," (works best in Google Chrome) "Google in 1998," or "recursion" into the Google search bar. You can even try and Google "Find Chuck Norris," and Google will give you a witty response. Bored? Type in "Google Gravity" and hit the "I'm Feeling Lucky" button. Feeling festive? Tell Google to "let it snow." Feeling Nerdy? Type in "A long time ago in a galaxy far far away." Go ahead – see what happens!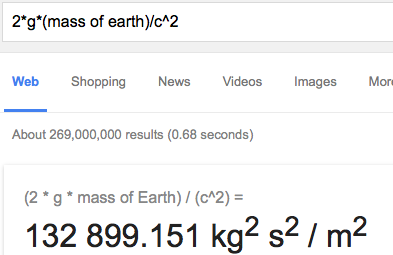 Get an Instant Calculator and Solve Advanced Math Problems
Do you even own a calculator? It's somewhat strange when we see someone punching numbers into an old-school calculator these days. With Google, you'll never need one again. Just type "calculator" into Google search, and one will pop up right away. Beyond basic math, you can tackle advanced equations including geometry, trigonometry and more, by just typing the equation into the search bar!
Translate More Than Just Languages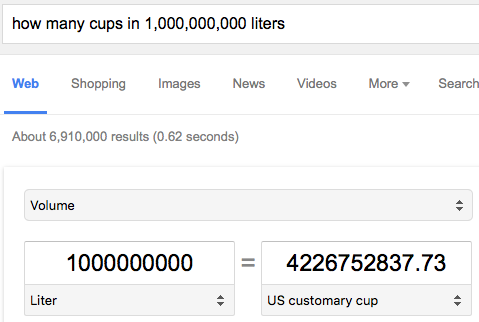 Most people are familiar with Google Translate, but you can do much more that find out how to say curse words in Japanese. You can also covert almost any unit of measurement to help with building or cooking projects, and you can convert one currency into another to help prepare for your next vacation to Europe.


There are so many things that you can do with Google Search! Want more? Try Google Docs, another amazing service created by Google. Even if you're not a big fan of Google Workspace, there are some interesting Google Docs add-ons to have fun with.