Are you looking to remove background from image on Mac? In this guide, we'll show you how to remove the background from any picture using your Mac.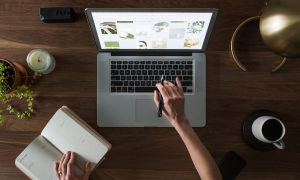 With the powerful editing tools available on your Mac, removing the background from a picture is a breeze.
To get started, open the image you want to edit on your Mac.
Next, select the "Markup" option to access the editing tools.
Use the "Instant Alpha" tool to remove the background from the picture.
Adjust the tool's tolerance to refine the selection as needed.
Once satisfied, simply delete or replace the background with a new one.
Save the edited image without the background, and you're done!
By following these steps, you can easily remove background from picture on your Mac.
Enhance your photos and create professional-looking visuals effortlessly.
Now you can take your editing skills to the next level and achieve stunning results on your Mac.
Remove distractions, focus on the subject, and bring your images to life.